Attractions in and around Evandale
Evandale has some wonderful events and attractions throughout the year!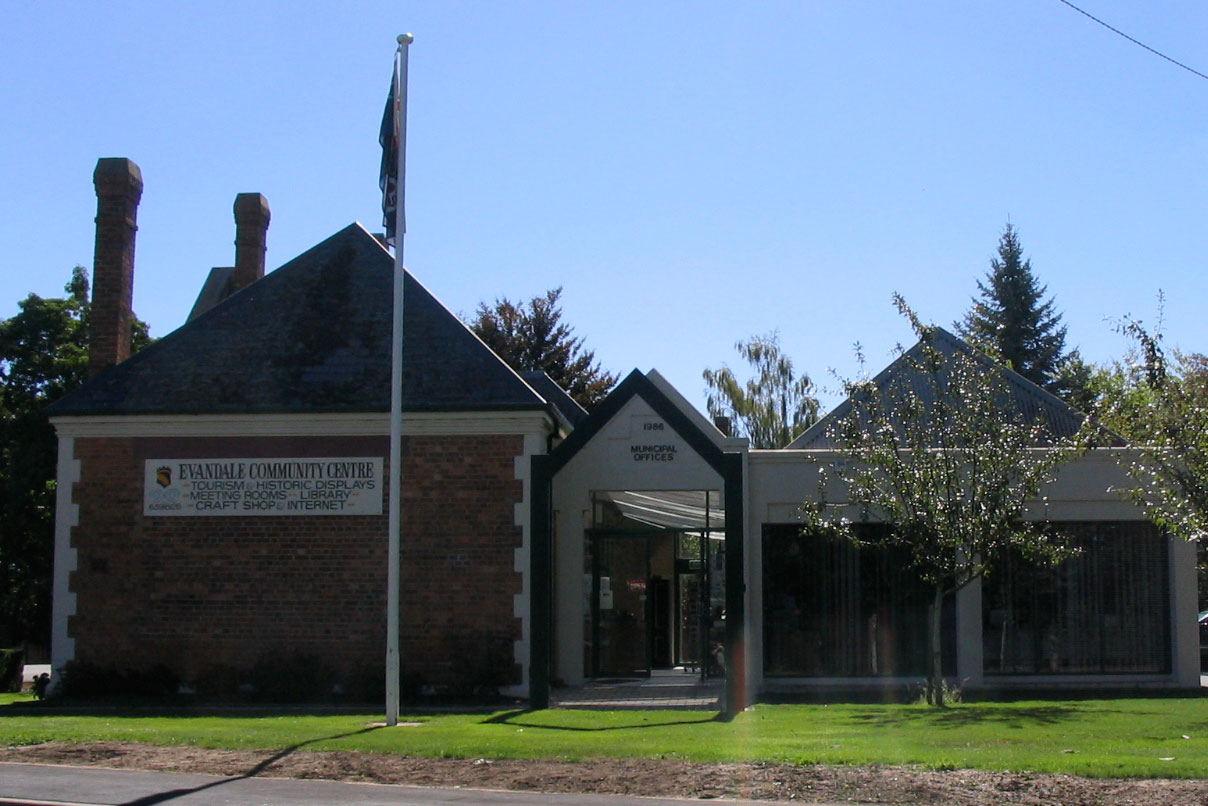 Provides visitor information on Evandale and surrounding areas as well as general information on attractions throughout Tasmania.
Contact: The Secretary
18 High Street, Evandale 7212
Phone: 61 3 6391 8128 Fax: 61 3 6391 8128
One of Australia's greatest Georgian Houses still standing today! Built in 1838 by James Cox, the house has marvellous formal gardens and grounds, a tree lined avenue, Italianate facade, and restored early colonial outbuildings.
Contact:
234 Clarendon Station Road, Evandale TAS 7212
Phone: 03 6398 6220 Fax: 03 6398 6181
Other Businesses:
Ben Lomond Ski Park
Bundaleera Vineyard
Jinglers Creek Wines
Joseph Chromy Wines
Sharmans Wines
Tasmanian Glassblowers