Shopping in Evandale
Like to buy locally made Tasmanian products? Or perhaps need to stock up on some RM Williams boots? Turn left when you leave Launceston Airport, take a stroll around Evandale's historic streets, and browse to your heart's content!
Please browse our listings below: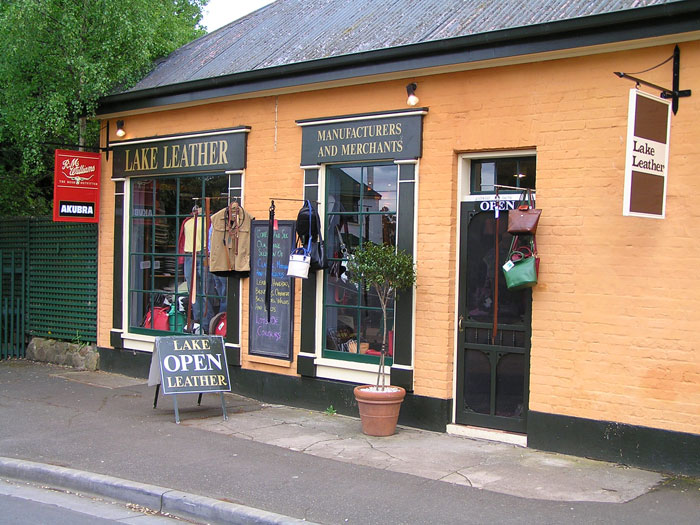 Tasmania's first specialist leather goods shop where you can watch as bags, luggage, belts and numerous other items are manufactured on site. Also the biggest seller of R.M.Williams boots in Tasmania.
Contact: Ian Lake
3 Russell Street, Evandale TAS 7212
Phone: 61 3 6391 8888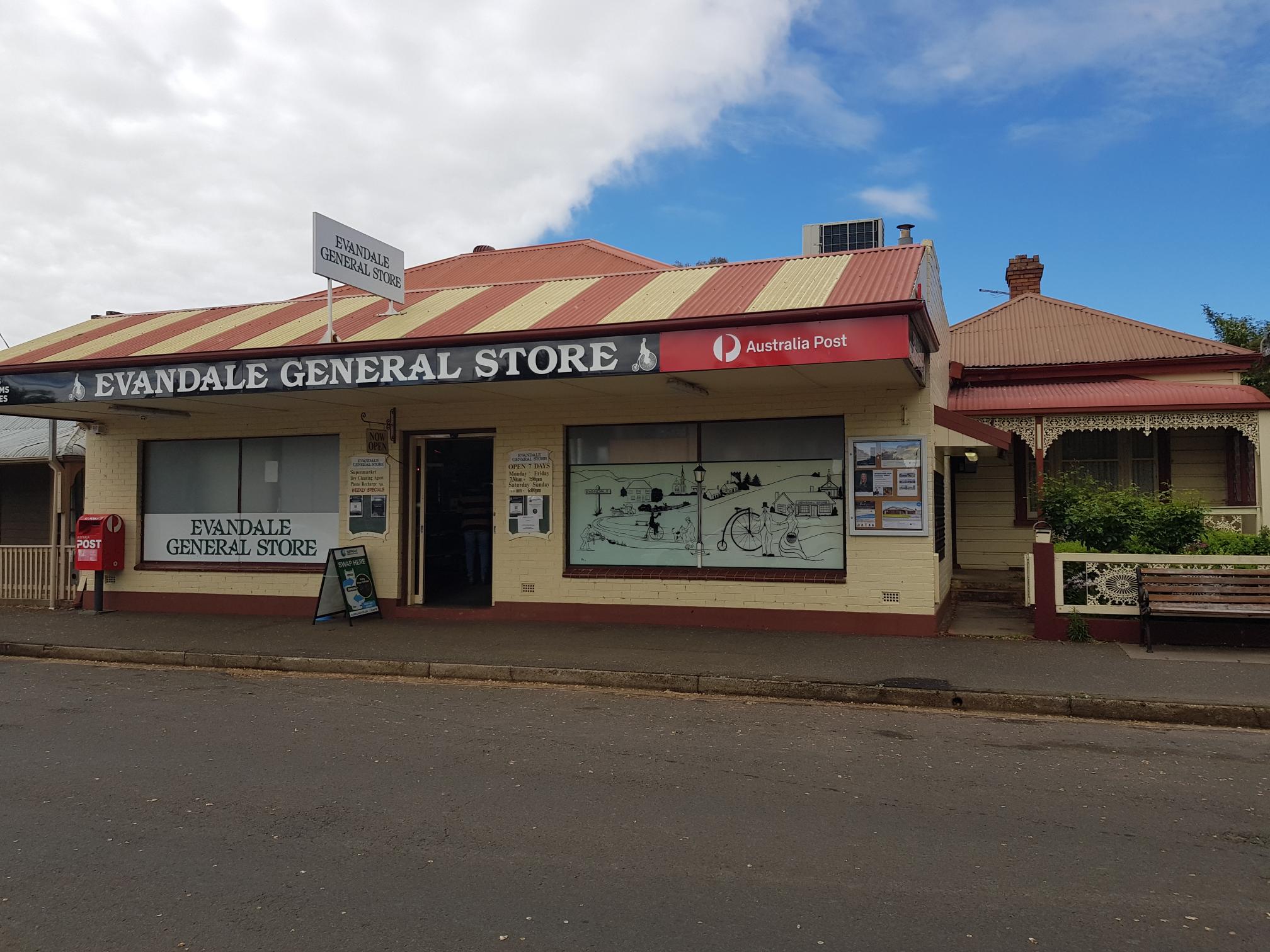 Supplying Groceries, Meat, Produce, Dairy, Freezer, Gas Bottles and Ice, Plus Post Office Requirements
Contact: Jean and David Harris
16 Russell Street, Evandale TAS 7212
Phone: +61 3 63918285
Amnesia Antiques
16 High Street, Evandale TAS 7217
Phone +61 3 6391 8171
Evandale Tourist Information Centre
Contact: The Secretary
18 High Street, Evandale 7212
Phone 61 3 6391 8128
Handmark Gallery
Contact: evandale@handmarkgallery.com
2 Russell Street, Evandale Tasmania 7212
Phone +61 3 6391 8193
Ingleside Bakery Cafe
Contact: Jane Shaw
4 Russell Street, Evandale TAS 7212
Phone 61 3 6391 8682
Tasmanian Glassblowers
Contact: info@tasglassblowers.com.au
859 Hobart Road, Breadalbane TAS 7258
Phone +61 3 6344 6688 or 0407 514 338. Fax 03 63446626
Tasmanian Gourmet Sauce Company
Contact: sales@gourmetsauce.com.au
174 Leighlands Road, Evandale TAS 7212
Phone +61 3 6391 8437 or 0409 131 644. Fax 03 6391 9096
Threads Boutique
4 Nile Road, Evandale TAS 7212
Phone +61 3 6391 8575