Dining in Evandale
From fine dining to your local pub meal, Evandale has it all. There's places to stop in for a coffee and fresh baked pastries (be sure to stop in at Ingleside!) while you stroll along historic Russell Street.
Please browse our listings below: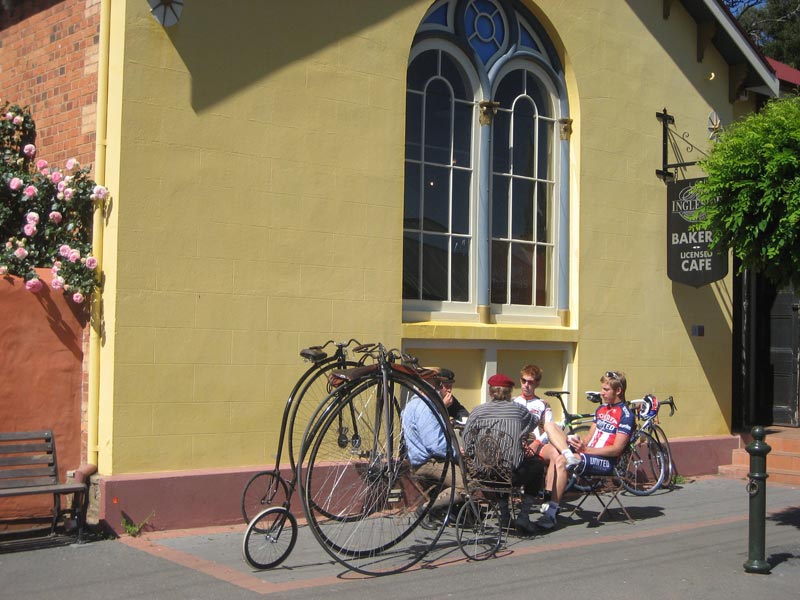 Enjoy breakfast, our famous Swagmans lunch, superb cakes and coffee. Wood fired oven, extensive art gallery, Tasmanian gifts and local wines.
Contact: Jane Shaw
4 Russell Street, Evandale TAS 7212
Phone: 61 3 6391 8682
Pennyfarthing Emporium Evandale Stables Accommodation
5 Russell Street, Evandale TAS 7212
Phone +61 3 6391 8048
Clarendon Arms Hotel
Contact: info@clarendonarms.com.au
11 Russell Street, Evandale TAS 7212
Phone +61 3 6391 8181
Prince of Wales Hotel
2 Nile Road, Evandale TAS 7212
Phone +61 3 6391 8381
Evandale Coffee & Takeaway
Contact: evandalecandt@icloud.com
1/14 Russell Street, Evandale TAS 7212
Phone +61 3 6391 8432, Mobile 0428 227 797